Make money with a growbox (legally)
How should this work? We offer via our website an affiliate option with 10% commission.
You like urban chili and you want to inform others about us. Create an affiliate link on our homepage:
https://www.adcell.de/
Campane: Growbox von urban Chili (ID 7162)
When you sell your link, you get 10% commission.
Procedure:
Register as an urban chili affiliate. Get your affiliate link after the activation (cookie is valid for 14 days).
Register with on: https://www.adcell.de/
We'll unlock you manually, please takes a bit.
Create your affiliate link (GOAL = https://urbanchili.eu/)
For every sale of your link, you'll get 10% in your affiliate account.
We pay the commission via Paypal 1 time a month.
Note:
We pay the commission only for an actual order. Paypal and credit card payments are positively confirmed in a very short time. With prepayment payments must be received with us first the money. Seriously then this commission is paid with the next payment to the affiliate.
Our website is available in German, English and French.
Website content of urban chili:
We would be delighted if you help us inform more people that the urban Chili Growbox exists. And with optimized systems, you can achieve incredible results very effectively. Urban farming is just great.
We wish you lots of fun and success.
your urban chili team
#urban chili #growbox #affiliate #making money with growbox
#Growbox Banner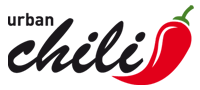 Our affiliate-programm at ADCELL