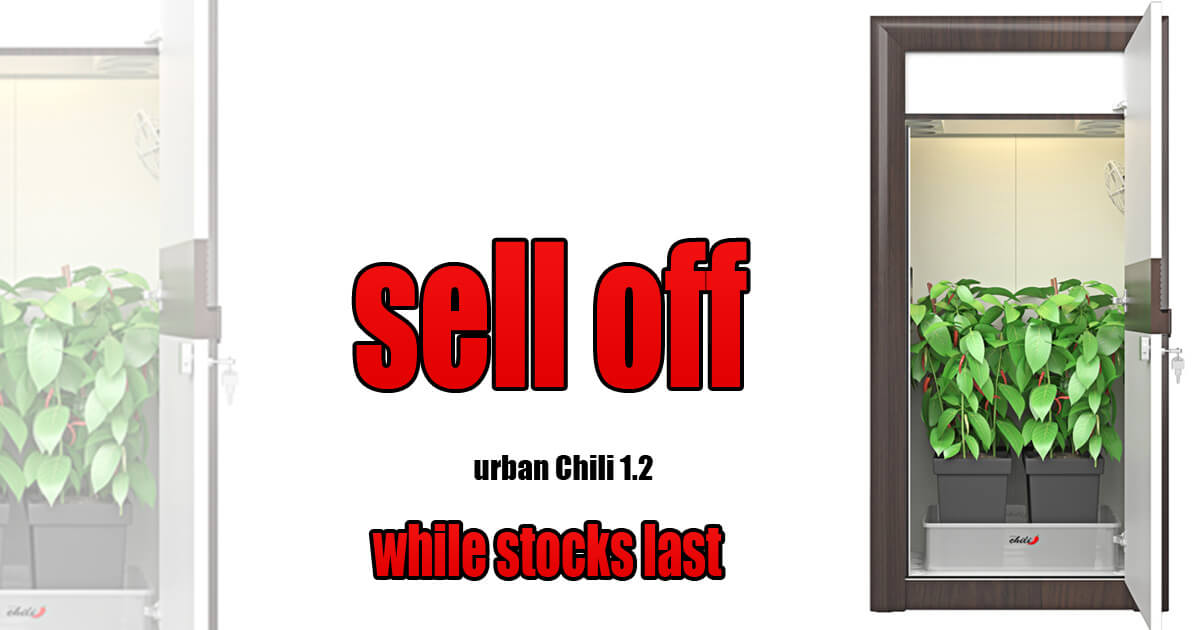 Grow box set action
while stocks last
urban Chili 1.2 is sold out at a special price
The urban Chili 1.2 is replaced by the urban Chili 2.0.
Armoire de culture, division:
La Growbox possède un système à 2 zones, ce qui signifie que notre panneau de croissance LED se trouve dans une zone séparée et qu'il y a encore moins de chaleur émise par la source de lumière dans l'espace de la centrale. La Grow LED n'est pas suspendue mais intégrée à la technologie BOARD.
Notre Technik BOARD comprend également 6 filtres à charbon actif à 3 couches et l'air extrait avec nos ventilateurs Top Silent à 6 composants.
Dans la zone principale, il y a beaucoup d'espace, il est souvent encore plus intelligent de placer les plantes sur une caisse au début pour les agrandir. Ce volume peut également être utilisé pour sécher des plantes.
La porte avec serrure intégrée est également étanche à la lumière grâce aux joints de haute qualité.