Component of a Growbox, Growbox and Grow Cabinet is the same?
A grow box consists of a body, a light source, a recirculation and exhaust system and a filter system. Of course, many other ingredients are very helpful. And many details, make a really good grow cabinet. There are many tents and few metal boxes under the name Growbox. Urban chili can also be described as a grow box. Grow cabinet probably fits better.
In our urban chili, the body is veneered or the design elements are made of solid wood. The body was conceived and improved several years with us. The quality lies in many small details. To make the handling as pleasant and clean as possible.
A Growbox consists of many more components, all of which must be well matched, so that the whole thing can work.
When choosing a grow box is also to pay attention to what advance costs incurred.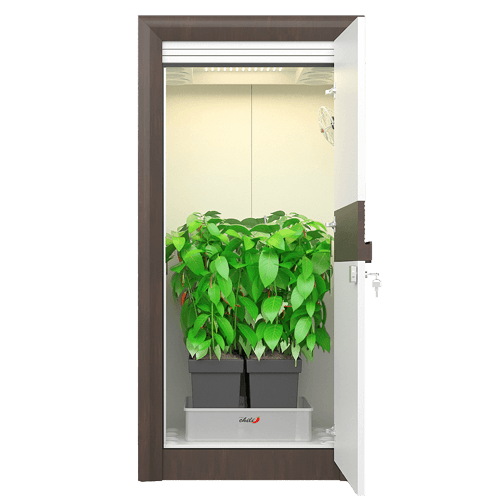 Soft Secrets / 2. edition – 2017
Germany legalize Medizinalcannabis!
Hanf Magazin / 1. edition – 2017
Cannabismedizin zwischen Legalisierung und Verbot
Playboy Germany / September 2017 edition
Hanfbuch für den Mann
There were also some online reports. Google finds some about urban Chili.
on Facebook and on www.urbanchili.eu there are alway cool posts and news.