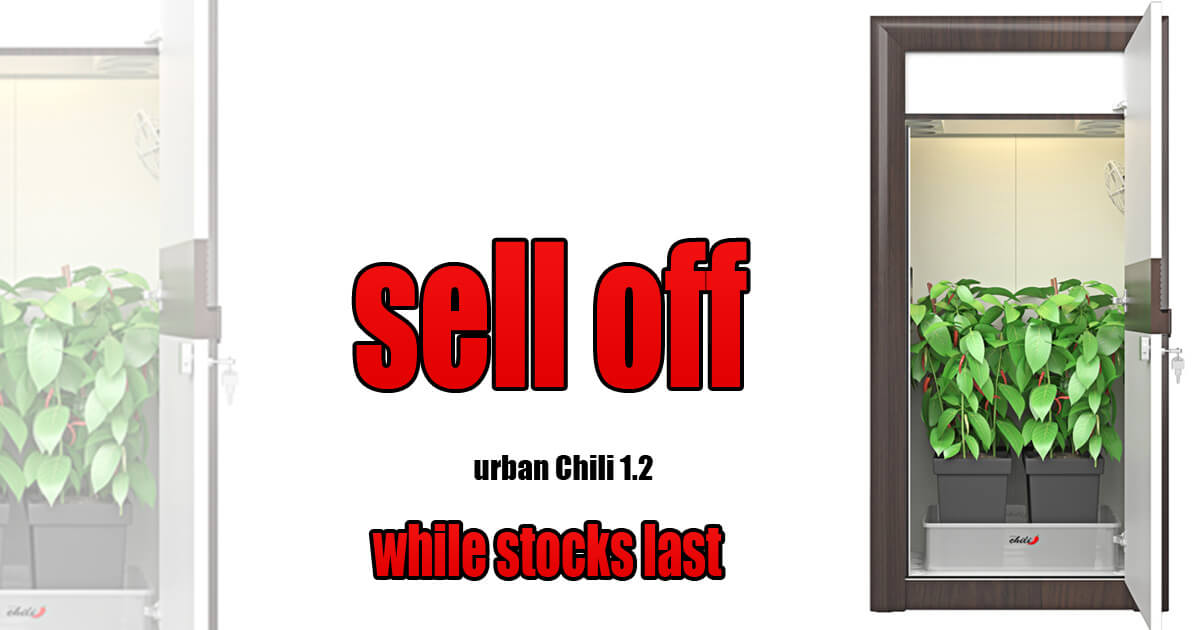 Grow box set action
while stocks last
urban Chili 1.2 is sold out at a special price
The urban Chili 1.2 is replaced by the urban Chili 2.0.
Grow cabinet arrangement, division:
The Growbox has a 2 Area System, which means that our Grow LED BOARD is in a separate area, and even less heat from the light source into the plant space acts. The Grow LED is not suspended, but integrated in the BOARD technology.
Our Technik BOARD also includes 6 pieces of 3 layer activated carbon filters, and the exhaust air with our 6 pieces Top Silent fans.
In the main area is a lot of space, it is often even smarter to put the plants on a crate at the beginning to increase the plants. This volume can also be used well to dry plants.
The door with integrated lock is also light-tight due to the high quality seals.