Exhaust air and recirculation – acoustics
How loud is the growbox, can you hear the exhaust air or circulating air?
The exhaust air and the circulating air determines the volume of a grow box. Depending on the dimensioning, it can be very loud with 230V fans. In our grow cabinet was taken to be as quiet as possible.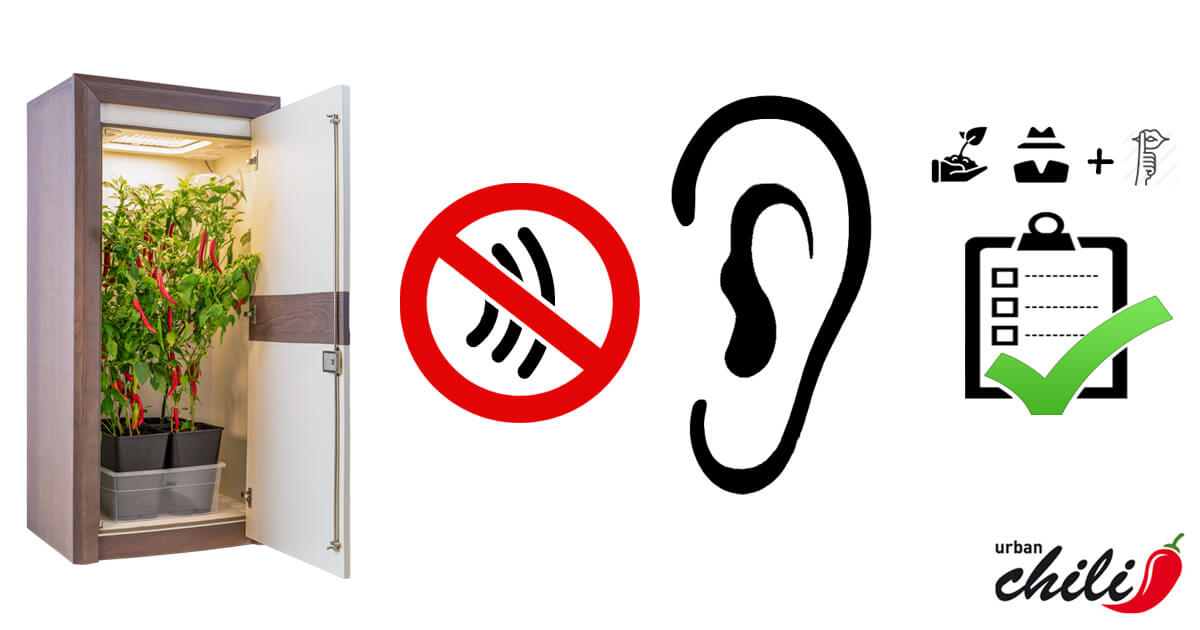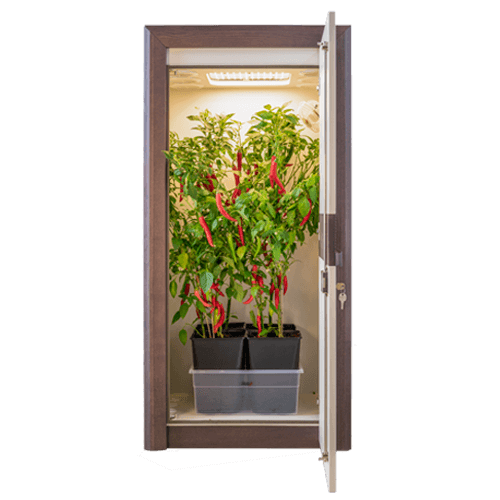 exhaust
That's why we use an exhaust system consisting of 6 very quiet 12 volt fans. Which also cause a much more discreet air flow, and are extremely quiet. These direct the air flow over a large area through the 3 layers of activated carbon filters.
circulating air
The recirculation fan is adjusted according to our specifications to get maximum noise reduction.
The exhaust air and recirculated air run 24 hours, it is a permanent negative pressure generated by the exhaust air. This is also an essential part to avoid unwanted rumors and to provide the plants with fresh air.
An exhaust fan has a Noislevel of 0.08 Sone
https://de.wikipedia.org/wiki/Sone
Airflow: 24,1 CFM (40,95 m³/h) x 6 = 144,6 CFM (245,7 m³/h)
Conclusion:
Absolutely no comparison to other Growbox complete sets with 230V fans. You hear almost nothing, and that's a good thing. Urban chili is probably the quietest grow box you can buy.
Note:
The space in which urban chili is operated should, if possible, be like average living space. This affects the temperature as well as humidity. The room should also be regularly ventilated like a normal living room.
Basements in winter are to be avoided. Small rooms that are never ventilated cause an air jam. From bathrooms or laundry rooms with very high humidity is also not recommended.